Introducing the New Executive Director
My name is Amanda Trelstad Gray and I am the new Executive Director of the APMA.  One of the questions in my initial interview for the position was something along the lines of, "Why would a lawyer want this job?"  In case you are wondering the same thing, I would like to introduce myself by sharing a few of the reasons.

After practicing law as a civil litigator for the City of Minneapolis, I want to use my legal skills to help shape better laws.  By furthering the APMA's legislative agenda, I hope to do just that.  I am a graduate of the University of St. Thomas Law, a small private school in downtown Minneapolis.  Before that, I earned my undergraduate degree from Arizona State University in English.  My legal background will enable me to represent the APMA's interests to the state and federal legislatures and to keep you informed about relevant changes to the legal landscape.
Many parts of the APMA organization speak to me, but one in particular is the Scholarship Foundation.  I was the recipient of academic scholarships in both college and law school.  In my view, students who work hard and achieve academic success merit assistance, particularly given rising tuition costs.  I can hardly wait for the 15th Annual Scholarship Golf Tournament next spring.
On a more personal note, my husband, Steve, and I both lived in Phoenix when we were growing up.  After we got married in Minnesota last fall, we agreed that we wanted to be near our families when we started our family.  We decided to come home in May of 2012, trading Minnesota winters for Arizona summers.  As it turns out, we moved just in the nick of time because we are expecting our first child in January 2013.
As APMA's new Executive Director, I am thrilled to learn more about the petroleum industry and to work with you all in your various areas of expertise.  Please feel free to be in touch; I am eager to meet you if we have not yet and excited to get to know you better if we have.  In particular, I would love to know about interesting events at your company to feature in upcoming editions of the AZ Motor Fuel Monitor.  Hope to see you at the Annual Conference on October 21-23.
Best Regards,
Amanda T. Gray
Cell: 602-330-6762
Email: Amanda@APMA4U.org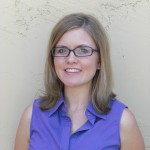 Work and Education History
Minneapolis City Attorney's Office – Civil Division,  Minneapolis, Minnesota
Assistant City Attorney, March 2010 – May 2012; Legal Clerk, Sept. 2007 – March 2010
University of St. Thomas School of Law, Minneapolis, Minnesota
Juris Doctor, magna cum laude, 2009
Arizona State University, Tempe, Arizona
Bachelor of Arts, English Literature, summa cum laude, 2006
Bar Membership: Georgia – 2009, Minnesota – 2010, Arizona – expected 2012