Support the APMA PAC
APMA has formed a Political Action Committee (PAC) to increase its political presence at the Arizona Capitol!  We need your support to make this effort a success.
Why contribute?  PAC dollars work hard for you.  They are invested in pursuing and achieving a successful legislative session at the state level.
Our goal is that when any legislator or regulator thinks about a potential law or regulation affecting our members, they call APMA first to get our input.
APMA PAC funds go directly to campaigns of candidates who are supportive of the issues and philosophy of the petroleum marketing industry.  It is not affiliated with a particular political party and is non-partisan in its support.
PAC contributions may only be obtained from personal funds.  Corporate checks and corporate credit cards cannot be accepted and will be returned.  Contributions are not tax deductible.
Donation Options
Participate in APMA PAC Fundraisers
Send a personal check.
PERSONAL checks should be made out to APMA PAC and sent to PO Box 44536, Phoenix, AZ 85064.  Please also include the following information required by state law: Name, Occupation, Employer, Address.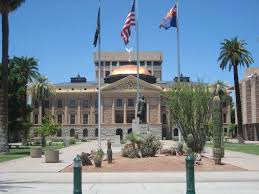 An industry PAC speaks with a loud and unified voice.  Thank you for your contribution!
Candidate contributions from the APMA PAC are made by the APMA PAC Panel, which is appointed by the APMA Board of Directors.  Currently serving on the PAC Panel are  Amanda Gray, APMA – Treasurer; Jason Davis, Arizona Fuel Distributors – Director; Bill Champlin, Retired – Director; and Troy Little, Quik Mart Stores – Director.
For additional information, please contact APMA PAC Treasurer Amanda Gray at 602-330-6762.